Create your individual temporary storage
From version power up FREE, edit mode
orginio offers the opportunity to create your individual temporary storage to save data you do not wish to use in your organizational structure just yet.
As a first step, you will need to add a new box for an organizational unit or position respectively, depending on the type of structure you are using. In our example, we'll name this box "Temporary storage". You can now add information to the box via Drag&Drop for temporary storage. It is also possible to store complete structures in the "Temporary storage" box. Again, this is done via Drag&Drop.
Create department "Temporary storage"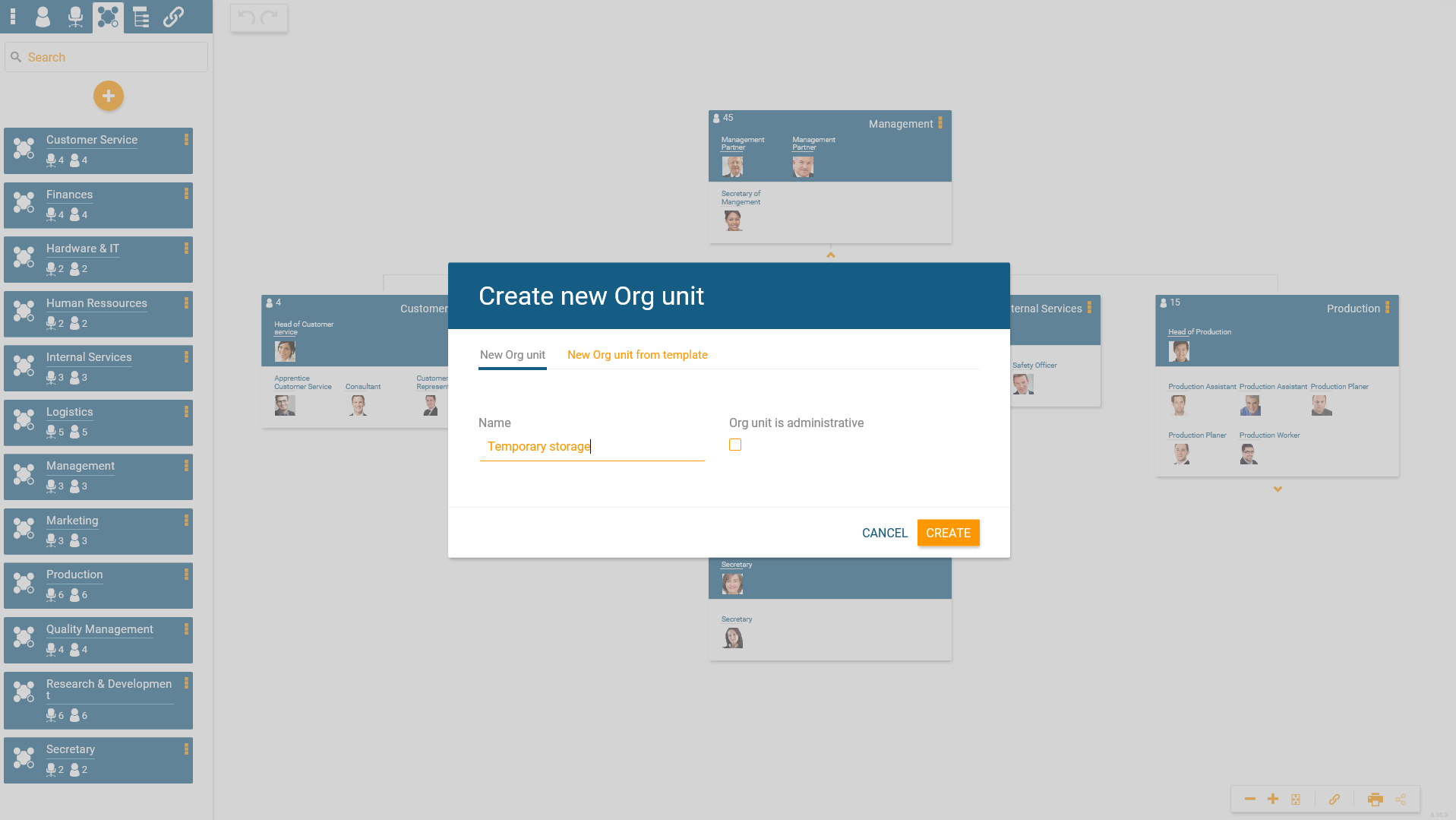 The department "Temporary storage" is located next to the org chart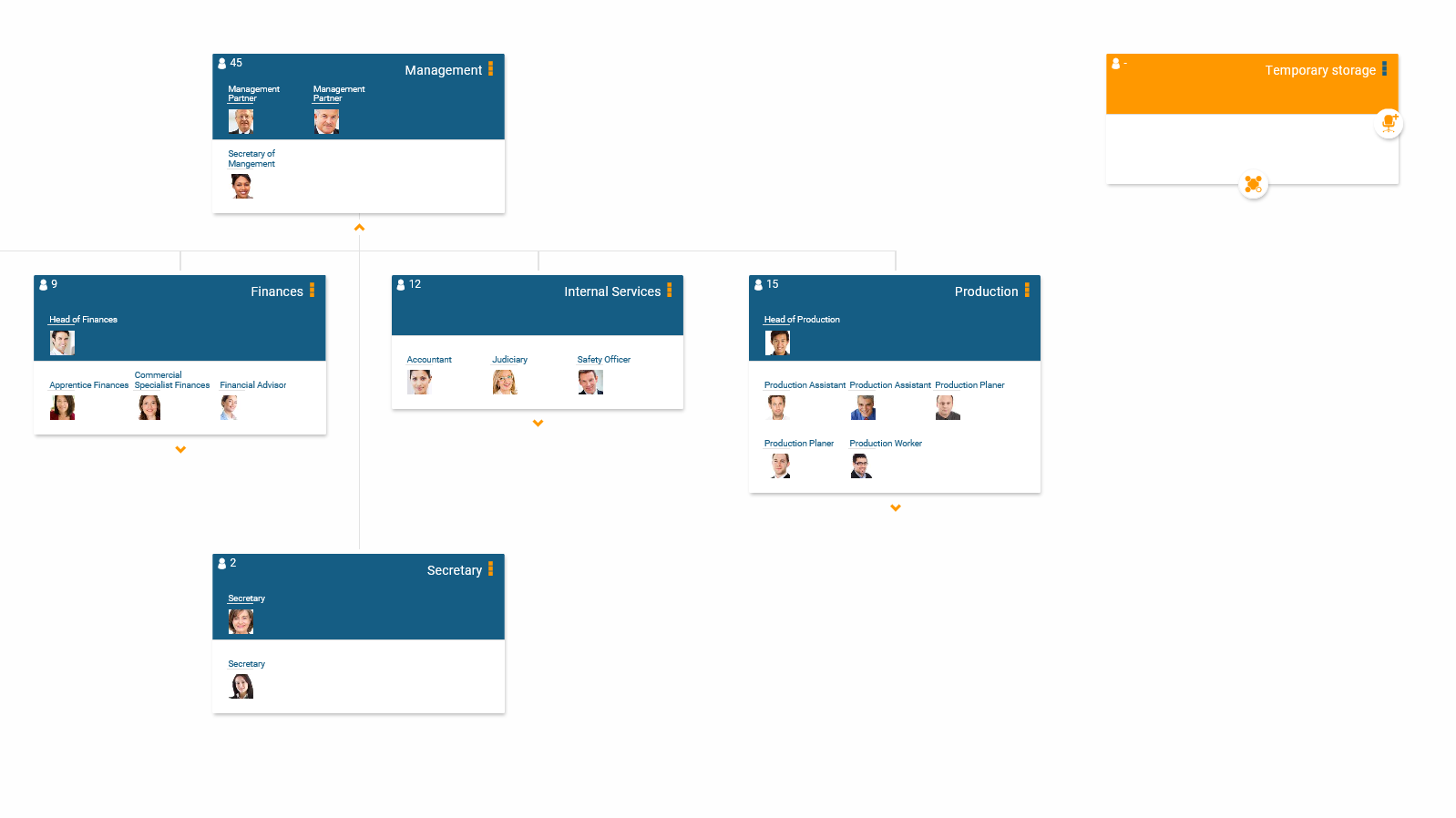 Drag&Drop information to "Temporary storage"